Discover How Logic is Redefining Retail Business
Our approach takes a customer-focused Lens to retail solutions and systems integration
At Logic, we solve retail problems. Our goal is to help you succeed in the rapidly changing and highly competitive retail industry. What sets us apart is our approach: we apply a consumer-centric lens towards retail systems integration. Rather than simply installing and updating software, we empower our clients with the knowledge and support needed to deliver world-class experiences for their shoppers that maximize convenience, efficiency and profitability.
Whether you need to improve customer experience through advanced analytics, add omnichannel capabilities at a point-of-sale, refine your assortment planning strategy or enhance your current merchandising ERP system, Logic has the knowledge, expertise and passion to make it happen.
Our Approach
Discover
At the onset of our relationship, we work hard to understand your business to determine the best way to meet your unique needs. By pairing Logic's 20+ years of retail industry experience with a detailed analysis of multiple business factors, we attain fresh insights and a comprehensive view of your capabilities, constraints and customers, paving the way toward an integrated solution plan that exceeds your experience with a typical technology-centric system implementer.
Implement
After we've assessed which retail solution your business needs to thrive, our team will set to work on aligning technologies to your pressing business needs. Logic integrates your platforms and solutions within your existing framework. Using our proprietary LogicWorks℠ methodology, we take a streamlined approach to project management so that you can begin seeing business results as soon as possible.
Continuous Improvement
Far too often, solution support services are focused solely on solution stability, or in other words, "keeping the lights on." Just because a solution is operational, doesn't mean it's providing the business with what it needs to be successful. Logic's team goes further: we ensure your solution is evolving and improving right along with your business by proactively reviewing your processes and application configurations. We also help you to contain costs and drive down TCO, so you can redirect savings into high-impact innovation. With smart, flexible business solutions that adapt to the needs of your consumers for many years to come, Logic can facilitate long-term growth and success for your organization.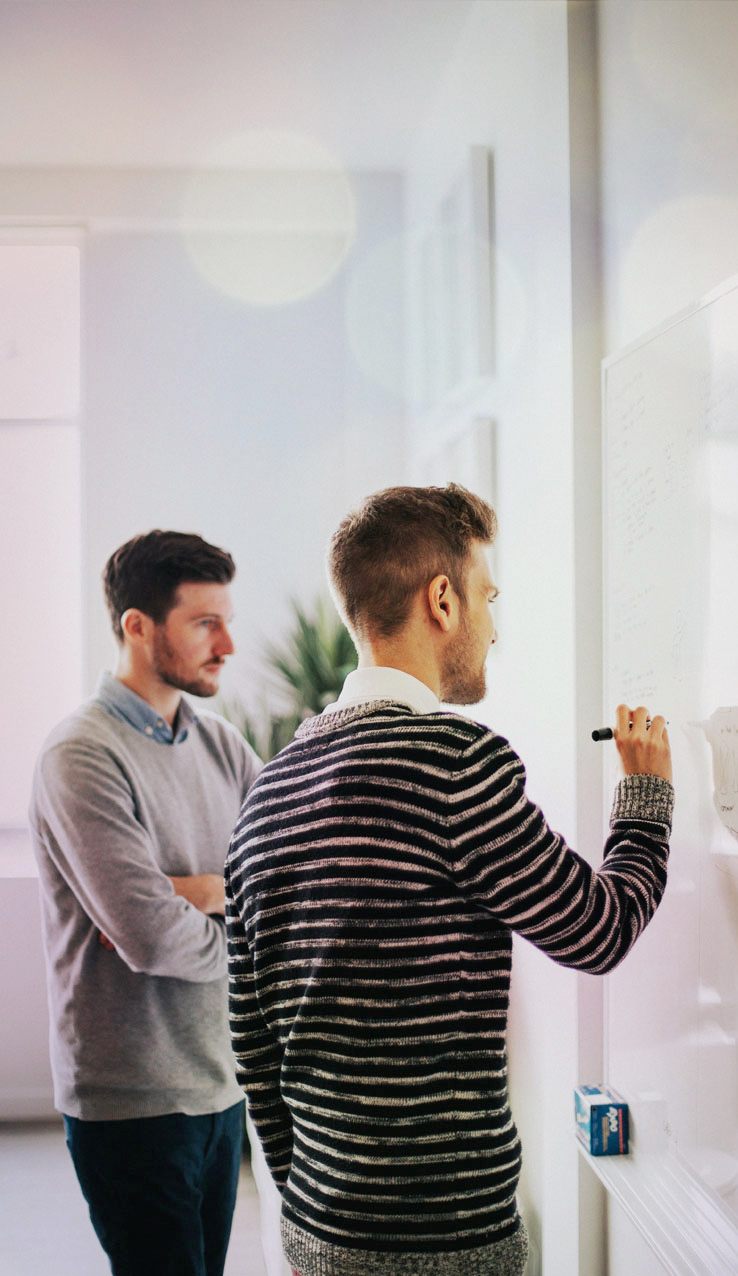 Retail Insights & Reports
Resources to Enlighten and Inspire You
At Logic, we pride ourselves in providing retailers with all of the resources and counsel they need to tackle today's toughest retail challenges and excel in this ever-changing industry. Explore below to discover some of our white papers and detailed documents designed to help your organization deliver retail success through proven strategies, tactics and technologies. Put simply, if you're interested in improving the customer journey but aren't sure where to start, then you've come to the right place
Retailers are in unprecedented times. They have been forced to revisit strategies to react to...
Change is inevitable. Business commitment – early and often – is what delivers better outcomes...
Successfully delivering on the promises of omnichannel retail means a taking a fresh look at...
---
Leadership Point of View
Logic's leadership team is comprised of some of the most accomplished figures in the retail technology industry. Thanks to their tireless pursuit of innovation and superior client results, we've emerged as the systems partner of choice for over 70 retailers across the world. Learn more about these professionals and their compelling insights on the field of retail below.
Learn more
Analytics can bring much-needed precision to store operations as omnichannel retail brings tasks that were previously the domain of supply chain and fulfillment into each location.

Cindy Rogers, Practice Director - BI and Analytics

I've seen retailers invest millions in setting up complex IT systems, yet not realize the full potential because they struggle to make sense of it all. At Logic, we can change that.

Rupesh Pradhan, Chief Operating Officer

Whenever we embark on a new transformation initiative with a retailer, we're doing it as one team, working together to solve real business problems.

Lillian Martingano, Partner
A partner for excellence in today's retail environment
Logic embraces innovation as the cornerstone of modern retail
In this highly-competitive retail climate, it's essential for businesses to be able to adapt and to change if they wish to thrive. Logic's unique approach combines a forward-looking view of the industry with scalable business processes mapped to the latest technology — all viewed through a customer-centric lens.
Retailers choose Logic because they know our consultants value honesty, integrity and customer excellence. We are about the outcome — not simply a single project, but rather building longevity and a successful relationship. Don't hesitate to contact Logic today if you're interested in adding your company's name to our ever-expanding list of satisfied retail clients.Together, we can address your challenges, bring you closer to your customers and provide outstanding business results.