Development Services by Logic
As your company continues to grow and adapt to shifts in the retail environment, its business needs evolve as well. These changes often create situations where your current technology framework becomes incapable of meeting day-to-day business needs, which calls for the implementation of new IT resources and solutions. Without the guidance and experience of retail professionals who understand the complex relationship between your business and its technology systems, adapting these assets can be infeasible due to high software development costs and slow build times from providers who just don't understand retail. That's why many of the world's leading retailers partner with Logic: We specialize in the development and integration of key technology resources for retailers, empowering them to achieve their unique vision of success.
As one of the fastest-growing retail integration partners on the planet, Logic employs a host of experienced software developers who specialize in the specific application programing languages, frameworks and operating systems used by the major packaged retail solutions, including Java, Oracle PL/SQL, Pro*C and Linux systems. Through our comprehensive services, Logic is capable of solving your business problems with a combination of custom software development initiatives and industry-leading integration services. Not only can our development team extend and optimize your existing footprint, we can also design and customize solutions from the ground up, ensuring that your applications are configured to meet and surpass your business's goals.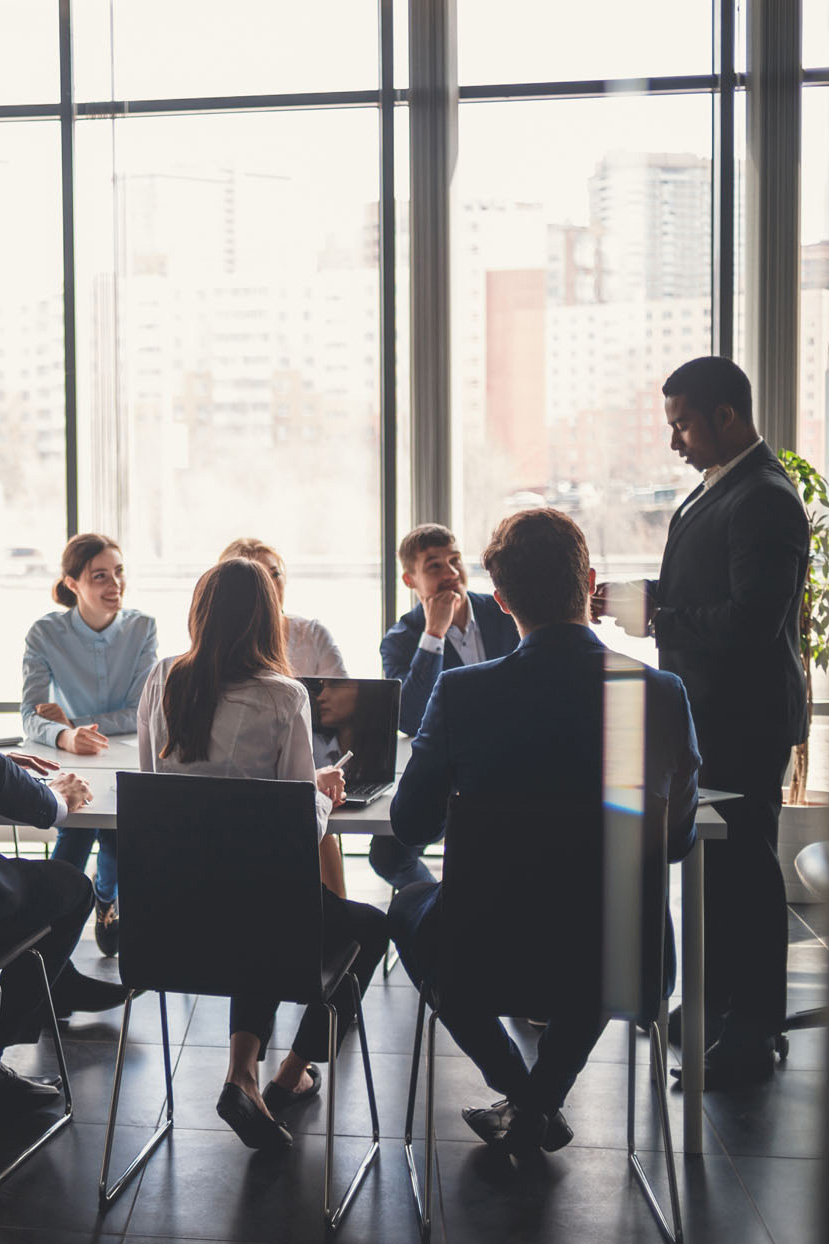 Logic's Retail Application Development Services
Logic offers a variety of full-lifecycle IT development services designed to help you grow your business, increase ROI, and give you the tools you need to deliver the products your customers are craving, including
Performance Optimization for Retail

When retailers make a significant investment in a retail technology solution, they need assurances that its systems are working as intended and will continue to provide positive experiences for users, increasing adoption and maximizing business value. However, while many leading retailers have an intimate understanding of how to modify and adapt their business processes, very few are familiar enough with the nuances of their highly complex retail solutions to assess, modify and improve its performance. That's why a number of retail businesses invest in partnerships with consulting firms like Logic to deliver the skills and expertise required to derive maximum value from their existing and upcoming technology initiatives. Logic's developers strictly adhere to the industry's best practices and procedures, allowing them to analyze the unique situations and application landscape of each client in order to deliver technical solutions that drive business success. Not only can Logic's developers perform comprehensive testing on your current IT framework to identify and define areas of improvement, but they can also continuously optimize the performance of your system. Logic will address weaknesses in your current retail platform and work proactively to manage future technical issues before they affect the profitability of your business. Through our development services, your business can achieve performance optimization across all aspects of its retail technology solution, fostering even greater ROI.

Expand

Retail Middleware Integration

In many cases, retailers will take steps to knock down internal business silos and refine the customer journeys offered to shoppers through point solutions integrated on distributed middleware packages. By leveraging middleware, retailers can integrate disparate applications across their IT footprint much more quickly and cost-effectively than if they had to develop individual links between software modules. Logic's seasoned developers have a wealth of experience with Oracle Fusion Middleware, IBM WebSphere, JBoss, WebLogic and many other integration layers. Consequently, our team is capable of supplementing your existing IT resources in the architecture, design, deployment and support of these systems, allowing your business and customers to take advantage of fully optimized distributed applications. Whether your business needs help with enterprise application integration, data integration, message-oriented middleware, object request brokers, the enterprise service bus, ODBC, JDBC or transaction processing monitors, Logic's elite team of developers can help.

Expand

Extended Retail Applications

One of the most useful aspects of enterprise-level retail applications is that they can be continuously re-configured and extended, providing greater functionality by pivoting to meet the ever-changing needs of your business. And while most basic application customizations and extensions can be completed quickly and easily by any user, more detailed alterations require greater familiarity with the application in question. Logic's developers can personalize and extend almost any retail application imaginable, providing your business with valuable, scalable retail applications that adapt to your business needs. Logic can also train your IT team on the best ways to extend and customize its specific retail software applications to ensure that you can manage a majority of future alterations in-house.

Expand
Achieve Your Vision of Retail Success With Logic
Logic's blend of peerless retail and technology expertise cements us as one of the best systems integration and development partners for retailers looking to gain a competitive advantage and position themselves as leaders in this demanding industry. Logic can support your business with any facet of creating and maintaining a successful retail platform, including custom development to extend your existing solutions, training, testing, deployment and more. Partner with Logic today to see why hundreds of retailers across the world trust us with their IT solution development and integration needs.