Strategic Advisory Services by Logic
Executive-Level Guidance to Align and Integrate Your People, Processes and Technology Across the Organization
Even if your organization employs the most powerful and innovative retail technology, that alone isn't enough to deliver impactful business value. Success in the demanding field of retail requires the implementation of new strategies, organization structures and business processes that fully leverage the robust tools your team has at their disposal. To exacerbate matters further, the retail landscape is in a perpetual state of change as new technologies emerge and customer behaviors shift in response. Consequently, many retail businesses are investing in strategic partnerships to ensure they pull maximum value from their current systems, avoid potential technology pitfalls and attain the highest ROI possible.
Logic's strategic advisory services provide large to mid-sized retailers with executive-level guidance in managing key risk areas, optimizing the value of your technology stack, and finding new ways to bring innovation into your organization. Our seasoned team of senior consultants can review your existing platforms and business processes to help you identify potential risks and opportunities, fostering higher ROI through more cost-effective measures. Through our industry-leading counsel, your business can more effectively assess the cost-benefit of strategic outsourcing, improve IT/business alignment, enhance operational and organizational design and much more, thus improving business operations and profitability across the board.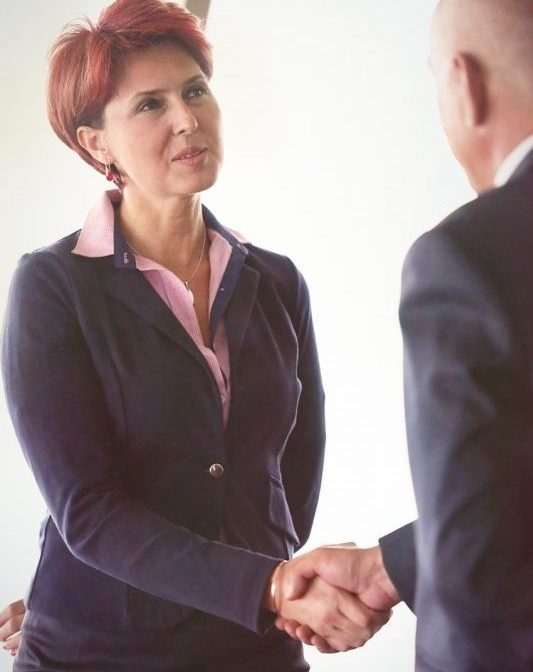 Strategic Guidance for CIOs
In order to more effectively support their organization's objectives and goals, CIOs are shifting their focus from cost avoidance to enhancing operational business processes to maximize the efficiency and effectiveness of their employees' time. However, in many cases, CIOs for retail businesses are so busy managing daily IT operations and putting out fires that they don't have time to develop and test out potential initiatives to innovate, boost employee performance and ensure the impacts of any changes to technical operations aren't negatively impacting customers. Fortunately, Logic's strategic advisors can offer CIOs detailed counsel and help them discover new strategies to realign their organization, minimize costs and proactively manage upcoming IT challenges before they have the potential to inhibit business performance. By providing detailed advice on long-term, strategic technology investments, Cloud optimization, omnichannel commerce implementation and more, our senior advisors can deliver the guidance your business needs to adapt and thrive.
Best-Practice Business Processes
The purpose of your retail technology is to establish a foundation that propels your business toward success. However, achieving the operational changes needed to successfully drive user adoption of this technology and improve the way your business functions can be incredibly challenging without guidance and support. Through our Strategic Advisory Services, we combine our retail and technology expertise to stimulate the collaboration your business needs to successfully manage change through organizational transformation initiatives. Our experience in business process re-engineering and enablement spans many specialized areas, including:
Analytics, BI and corporate performance management

Distribution and fulfillment

Financial management

Human resources management

Merchandise planning

Multichannel commerce

PCI and Sarbanes-Oxley (SOX) controls

Planning and allocation

Real estate management

Store POS

Supply chain logistics

Warehouse management
Designing Your Implementation for Success
Once your organization determines which retail software solutions it needs to succeed, your next challenge is quickly delivering optimal business value while transitioning your enterprise toward a sustainable, long-term vision. Your organization also needs to minimize potential technology risk and take steps to ensure every unit of implementation work delivers a substantial return on investment. Unsurprisingly, many retailers struggle to pull off this balancing act. Logic's Strategic Advisors offer enhanced ERP planning services designed specifically to set your implementation up for success, including:
Design of project phasing strategy, including cost-benefit analysis

Formulation of project-level implementation plans

Evaluation of technology and resource outsourcing options

Analysis of business alignment and tools for enabling it
Getting the Most From Your Existing Retail Technology Investments
It's an open secret within the industry that a vast majority of retailers aren't taking full advantage of their licensed software. When a retailer invests in an enterprise technology solution like Oracle Retail, they often implement just a few select software modules bundled with the service. The term "shelfware" refers to any software included in these services that isn't installed or used to its full potential after purchase. Here at Logic, we specialize in evaluating the efficacy of your current business processes and helping you implement, configure and use the current tools at your disposal to improve these business functions before suggesting any additional licensing investments. Not only can we install any useful shelfware your business currently owns, but we can also train your employees on the best ways to use existing technology solutions to generate immediate, impactful results.
Logic can also assist your team in prioritizing the rollout of new capabilities for end-users, evaluating the costs and benefits of a software upgrade, planning a new integration or extension and more. No matter how complex or challenging your technology decisions and questions are, Logic's experts can offer all of the retail answers you need.
D
rive Your Business Toward Retail Success Today
A partnership with Logic will allow your business to leverage our extensive experience with retail projects to apply smart, proven strategies to your specific challenges and constraints, attaining maximal results from your technology investments. If you're ready to get started, then don't delay. Better retail business outcomes await!