Omnichannel Retail
Retailers must achieve unified, organization-wide operational alignment.
At this point in time, nearly every retailer has jumped on board with "omnichannel" retail. It may only be as simple as offering ship-from-store capabilities, or in-store order pickup in a few targeted metro areas. To keep up with the high expectations set for consumers by a few exceptional brands (that had invested significant resources in what was originally termed multi-channel retail), many retailers took a "try it and see" approach. But in the rush to jump on the multi-channel and then omnichannel bandwagon, these brands turned to using point solutions or spot strategies involving heroic efforts from their team members to avoid falling behind.
This approach is simply not sustainable or scalable.
Logic's position is that this is a tremendous area of instability for retailers moving forward. By forgoing cohesive strategies and plans across your entire retail organization, you are putting your overall customer experience and profits at critical risk.
Converged Commerce: A Revolutionary Approach to Better Shopping Experiences
In order to efficiently embrace all that modern omnichannel retail operations have to offer, retailers must achieve a unified, organization-wide plan by picking a direction and then going all-in. The most common mistake retailers make when establishing omnichannel solutions is taking a haphazard approach, ignoring their backend systems and business processes. Because their systems aren't updated or managed properly, they become incapable of supporting this approach, forcing retailers to build extremely cumbersome and labor-intensive workarounds to address the expectations of their customers. Tools that were originally designed with efficiency in mind (often ten or twenty years ago) have led retailers to sacrifice staff productivity and overall profitability in the process of chasing a nebulous concept of omnichannel retail.
This is where Logic's approach to converged commerce factors in. We define converged commerce as a retail solution that enables seamless customer journeys (omnichannel functionality) on the front-end while keeping all of your back-end systems and business processes up-to-date and working in tandem with each other to support automated, efficient and scalable operations. By taking a holistic, customer-focused point of view on converged commerce for our clients, Logic enables each retailer we serve to fully benefit from its omnichannel objectives through advanced analytics and a coordinated review of business processes paired with the optimization of front-end and back-end solutions. Through these services, your business can enable fulfillment to help customers achieve a more seamless interaction across channels.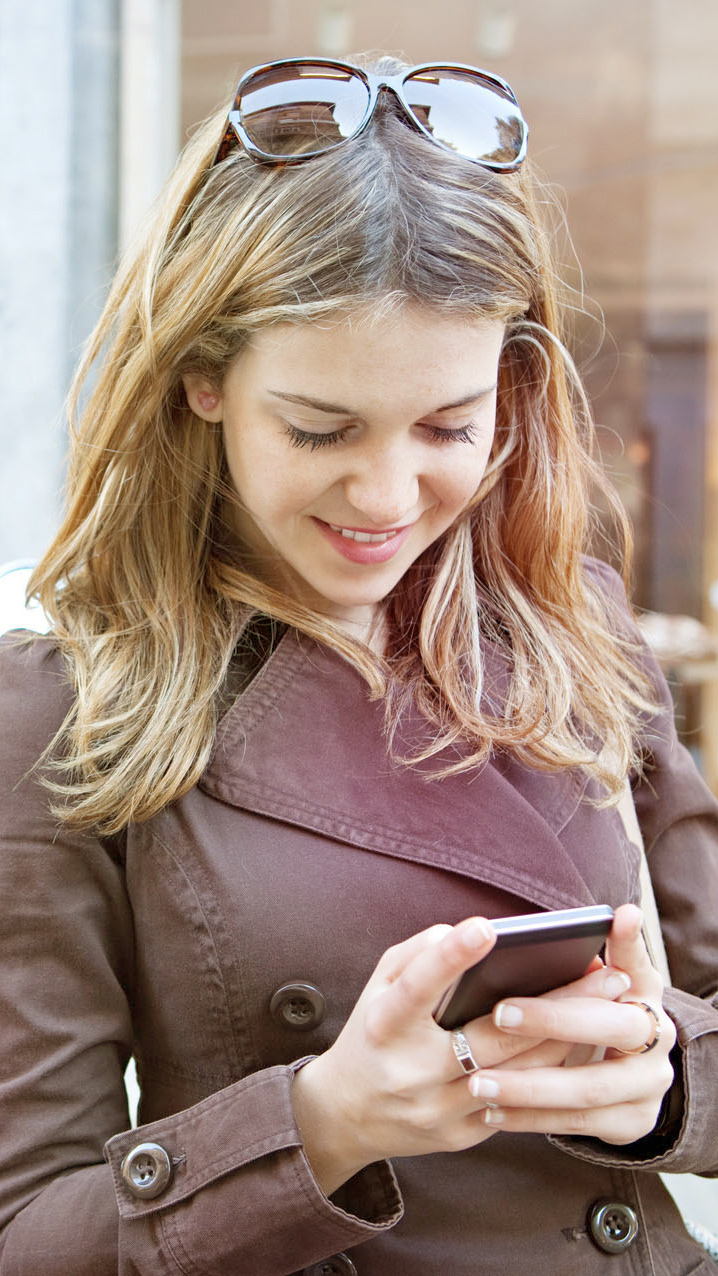 Steps to win at omnichannel
Critical capabilities for success in today's highly-competitive, customer-driven retail environment
1
Find direction with big data analytics
2
Optimize for omnichannel execution
3
Align activities across your organization
What Does Your Business Need to Truly Succeed at Omnichannel Retail?
Today's consumers are fickle, impatient and have more options than ever before; if your brand doesn't get it right, they can easily have a "perfect" experience elsewhere that doesn't necessitate a drive across town and a trip to multiple other stores. It's as simple as a tap on a screen or the click of a mouse button. But your loyal customers—the ones who keep coming back because they love your brand, what you stand for and the products you sell—are your most valuable asset. To thrive in modern retail, your brand must invest in understanding them and what their customer experience is like throughout their entire buying journey.
The price of admission for omnichannel success is a single view of your inventory 

position with real-time updates on inventory, order and customer data.

Applications allowing customer shopping journeys to continue across all channels 

(shared carts between the POS, mobile and web).

Configurable omnichannel systems that support a global platform and multiple brands.

Tools to support demand sensing

—

mapped to the customer journey where you ultimately need to connect the product with customer

—

combined with automated distributed order management systems to choose the most cost-effective and probable location for successful delivery.

And finally, the most critical element: Committed, engaged associates (with relevant, 

role-specific and timely insights) who are empowered to be key contributors to your customer-centric operation.
1. Big Data Analytics Capabilities
First and foremost, your business needs to get its arms around all of the fragmented data you currently have available and start making sense of it. This forms the foundation for understanding which of your omnichannel strategies are working, which are wasting valuable resources, and where you need to be investing to make improvements in customer experience. Logic has unique offerings that can assist your business in this area through our revolutionary Omnichannel Customer Experience Analytics and Omnichannel Merchandise Analytics solutions. For retailers who are ready to be on the cutting edge, IBM Watson and other cognitive computing/AI platforms can help you to rapidly make sense of varied and partial data sources to gain crucial insights.
2. Optimize Business Processes and Tools for Omnichannel Execution
Once you understand which path to take, the next step is to begin the arduous process of unraveling the shortcuts and workarounds put in place to overcome the limitations of outdated systems that no longer match your current business model. Because of the rapid pace of change our industry has been undergoing, this is a complex process that requires a unified view of your retail organization, a deep understanding of the capabilities of all solutions available (whether or not you decide to adopt new technologies or stick with existing systems) and knowledge of how to design, configure and integrate these solutions for maximum
effectiveness. Logic has the experience you need in all retail domains and comprehensive knowledge of today's leading retail enterprise solutions. From initial strategy to final delivery, we are with you every step of the way.
3. Align All Areas of Your Retail Organization
To put it simply, the lines have been blurred between stores, supply chain, merchandising operations, inventory analysis, demand planning, transportation and logistics, customer call centers and distribution center operations. Areas that were once considered back-of-house corporate responsibilities that didn't touch the customer suddenly have far-reaching implications on customer service. For example, distribution center associates are now responsible for ensuring that your platinum-level customers don't become disillusioned with your brand when shipping complications (such as damaged or lost orders) occur. When your organization works quickly and effectively together, these customers can receive a replacement item that is beautifully gift-wrapped by a store associate and shipped from store for same-day delivery. You'll save sales, earn loyal brand advocates and have the potential to gain significant recognition from your targeted customer demographic when your originally irate customers post positive feedback on social media.
Unleash the Power of Omnichannel Converged Commerce With Logic
Logic has the most skilled and experienced consultants in the retail industry, providing you with unrivaled technology support and game-changing initiatives. If you're looking to take full advantage of your omnichannel strategies to boost profitability and improve the customer journeys of your consumers with a fully connected shopping experience, then Logic is the natural partner for your business.