By Tony Rost
Global Managing Director
Cloud
---
I first heard the phrase, 'undifferentiated heavy lifting,' in 2006 by Jeff Bezos when introducing Amazon Web Services, where Bezos also referred to the term as 'muck.' These two phrases describe all the necessary tasks that IT teams must do to keep the business operating – contract management, chaotic bandwidth, aggressive physical growth, the complexity of divergent hardware, etc. – that don't always translate to improved value in the eyes of the customer.
And, while this muck still needs to get done, the customer doesn't necessarily care how you do it.
That said, most IT departments have executive roles and teams purely dedicated to muck. Year in and year out, the muck remains and often resists change, making it the status quo in the world of IT. As a result, 70% of IT attention (budget) was spent on undifferentiated muck at the time the phrase was born, but fast-forward several years and that number has since increased to 80%, according to IDC.
Although both terms sum up nicely when you should migrate to the cloud – or more broadly, when you should outsource it versus insource – when the business is exerting heavy lifting on something that does not improve value to customers, the end result is wasted time and money.
Focus on Undifferentiated Heavy Lifting
From a management perspective, cloud adoption should be more about focus, and less about the cost. When the cost is overemphasized, cloud migrations tend to fail. Instead, teams should focus on activities that create differentiation for the business (by eliminating the muck) and ask questions like:
What happens if IT only focuses on the things that make us better for our customers, partners, and investors?
What happens if we stop or outsource the muck?
Given a choice between spending $1 on undifferentiated heavy lifting or $1 on outsourcing, which choice is wisest for creating a business legacy?
With a migration to cloud services, "You get to take that scarce resource — your software development engineers — and instead of having them work on the undifferentiated heavy lifting of infrastructure, you get to work on what differentiates your business. And then you get to deploy your application on worldwide infrastructure."

— ANDY JASSY , CEO, AWS
Cloud vs. On-Prem: The Cheat Sheet
When considering a move to the cloud, it is essential first to evaluate your focus. Look for clear factors in the business that might be eating up valuable management time. If the bottlenecks aren't crystal clear, the cheat sheet below can help hone in on the most critical cloud use cases:
| Decision Factor | On-Prem | Cloud or Hybrid |
| --- | --- | --- |
| Infrastructure write-offs / sunk costs | ✓ | |
| Legal requirements for on-prem | ✓ | |
| No appetite for large upfront costs | ✓ | |
| Applications are not cloud-friendly | ✓ | |
| High quantity of data movement between providers | ✓ | |
| Quick, small capacity tweaks | ✓ | |
| Data needs to be in one unified home | ✓ | |
| Utilization peaks and valleys are highly variable | | ✓ |
| Low utilization (<61% as a conversation starter) | | ✓ |
| Specialized tech more expensive than cloud | | ✓ |
| Hardware nearing end-of-life | | ✓ |
| Eliminating data center <5 yr. cloud costs | | ✓ |
| Mature virtualization ecosystem, need hardware | | ✓ |
| Infrequent but well-known bursts | | ✓ |
Evaluating Cloud Adoption
Gartner recently suggested that worldwide end-user public cloud spending will shoot up to $600 billion in 2023, and 'many businesses will be looking forward to more forecasts that will guide their future cloud engagements.' As such, we recommend that retailers considering a move to the cloud, start with these three steps for a more effective evaluation:
STEP 1
Keep Your Eyes on the Prize: Focus on the Desired Outcomes of Cloud First
CIOs want IT to be seen as an enabler, not a blocker, of growth. When the cloud fits into this narrative, then migration and adoption make sense. Below are the ways the cloud enables growth in IT organizations:
Reduce time to market: The introduction of serverless architectures and lean development lifecycles reduces dependencies on slow capital investment cycles.
Increase reliable scalability: When spikes are sudden, spend just enough to meet them, and not a penny more.
Limit capital complexities: Securing funding and managing investments is a massive distraction for IT departments that should be focused on serving their markets.
Stimulate innovation: Cloud platforms launch dozens of new microservices every year, ranging from advanced artificial intelligence to powerful computing on the edge. Cloud adoption opens these doors while remaining on-prem can hold you back.
STEP 2
Keep an Open Mind: Refine Your Cloud Strategy Thinking With the Six Rs
For those new to cloud adoption, the conversation tends to be very binary; we're either in the cloud or we're not. The truth is that there are a lot of finely-tuned patterns to use when creating a cloud strategy. These patterns are often referred to as the Six Rs. For each component of the enterprise architecture, define a roadmap based on one of the following:
Rehost: Popularly known as "lift-and-shift," where speed is the deciding factor to move large batches of servers to the cloud with minimal refactoring requirements.
Re-platform: The "lift-tinker-and-shift," where some containerization is introduced, or some incorporation of cloud serverless design, while most of the application remains unchanged.
Repurchase: The "drop and shop" is a very common pattern of replacing legacy on-prem with SaaS or PaaS products.
Refactor: Also called "rearchitecting," this pattern is the leveling up of applications into cloud-native or cloud-adjacent technologies (such as serverless design or cloud-native databases.
Retain: Oftentimes, the best course of action is to keep an architecture in place until some new market force presents itself.
Retire: The bravest action is to stop doing what no longer serves the organization.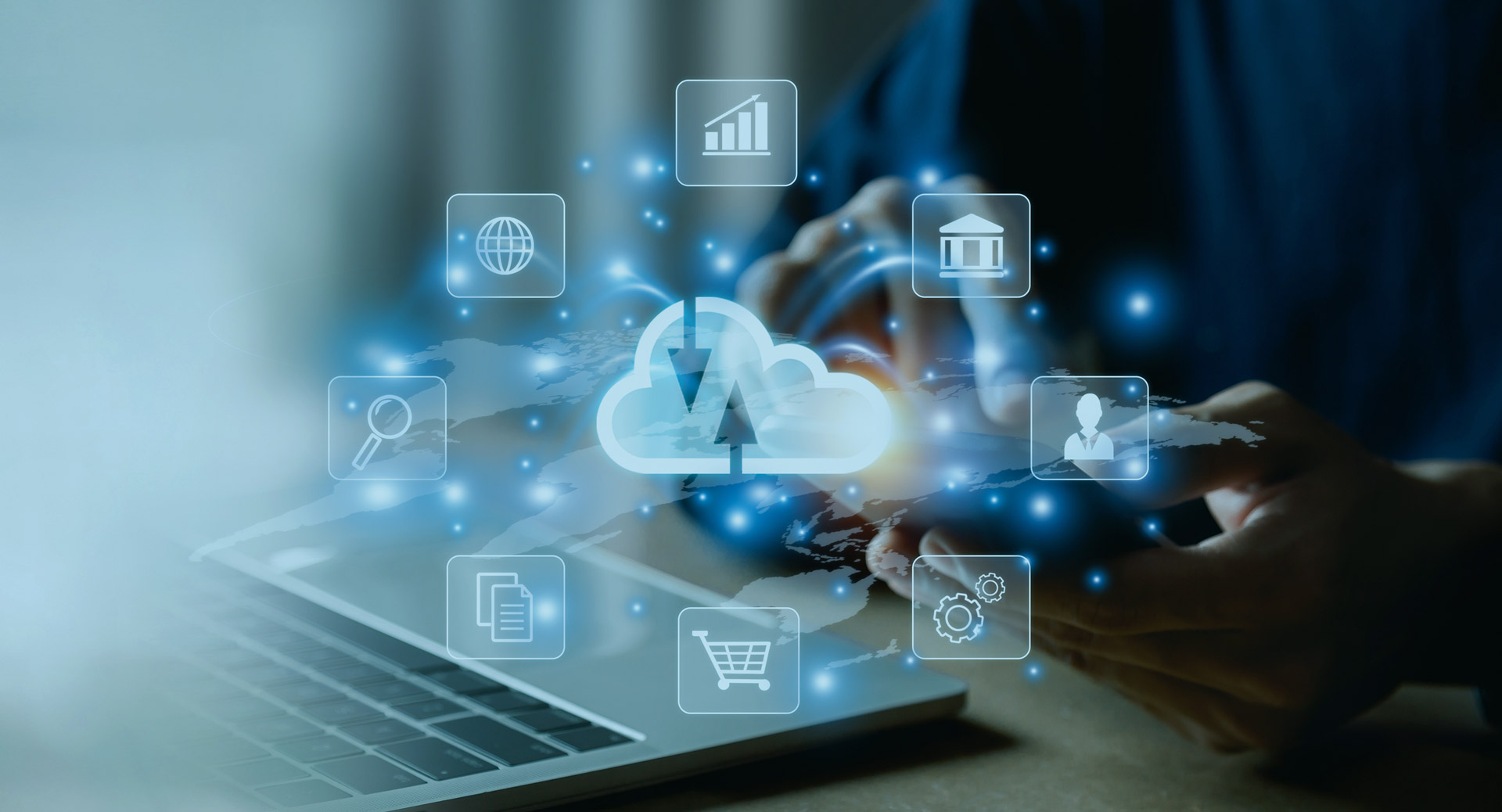 STEP 3
Proactively Prepare: Avoid the Common Cloud Mistakes
Before considering any technology implementation, it is important to take a step back and understand the potential roadblocks that can hinder success, in order to proactively prepare for any challenges before they might occur.
When it comes to cloud adoption, Microsoft defines these roadblocks as antipatterns or missteps that commonly occur during the design, planning, or implementation of cloud migration. They can block innovation, and prevent businesses from adopting and realizing goals. There are many antipatterns to avoid in every cloud strategy, but below are five of the more common antipatterns that impact the retail industry:
Antipattern: Assume released services are ready for production
Hundreds of new cloud services are launched every year, and it is tempting to incorporate the latest and greatest into your ecosystem. However, retailers should be wary of young cloud services, and perform extensive due diligence on a new service to ensure it can maintain reliability, security, and compliance for the long haul.
Antipattern: Become a cloud provider
Very common in the first few years, a retailer will establish a cloud steering group, such as a Center of Excellence, that takes on the functional role of policing and distributing services. This tends to fail quite often. Instead, focus on establishing IT guardrails, best practices, and "trust but verify" mechanisms to decentralize day-to-day operations.
Antipattern: Dictate an architecture
We've heard "microservices everywhere!" enough times in our career to know that top-down architectures are rarely a good idea. Instead, IT leaders should focus on business value and measurable results, and less on architecture, to enable engineers to take the right incremental steps at the right pace.
Antipattern: Replace architecture
It's very common in the early stages of cloud adoption for retail IT to become overly binary in their decision-making. A frequent result is 'replace psychology,' which emphasizes tossing out the baby with the bathwater. Instead, use the aforementioned 'Six Rs' to incrementally migrate to the cloud with minimal risk.
Antipattern: Adopt the cloud without establishing goals
Fear Of Missing Out (FOMO) is one of the top influences in cloud strategy: "Our competitor is doing it, so must we!" Instead of this reactionary approach, instead emphasize the KPIs that matter to market penetration, speed to new revenues, and other key metrics that prove the business is growing.
Leverage a Best-Practice Partner
Logic has had the privilege of migrating dozens of customers to the cloud, including Azure, AWS, GCP, and OCI. Our global team of cloud architects, and 24×7 cloud management, are well-positioned for the next generation of retail use cases utilizing cloud services. In the past year, we have seen a rise in the cloud at the edge, microservices throughout the value stream, and serverless architectures for integrations and new applications.
Contact us today to roadmap your journey to a successful multi-cloud strategy.
As the Global Managing Director of Logic's Cloud practice, Tony helps our clients establish the robust cloud platforms they need to power the next-generation customer experiences. He brings more than two decades of experience in cloud and managed services. Tony has served as a vCTO/vCIO for several major companies, including Sony, Disney, and Warner Bros.