Why Do Leading Retailers Choose Logic?
Logic helps retailers win—with the agility, innovation, and customer trust you need to succeed in the modern retail landscape.
Our Clients Achieve Outstanding Business Outcomes
Logic goes far beyond delivering complex projects on time and on budget. We align to the ambitious retail business goals you're striving for, and we partner with you to achieve them.
70% Increase in Customer Lifetime Value
With omnichannel retail experiences and operations
Through customer-centric merchandising practices
By leveraging precision forecasting techniques
80% Decrease in Infrastructure Spend
By taking advantage of modern cloud technologies
Our retail clients operate in 170 of the world's 193 countries. With Logic's local experts—possessing world-class skills—stationed in every region of the globe, we're your trusted strategic partner everywhere your retail journey takes you.
We're All Retail, All the Time
Since our inception, Logic has focused exclusively on serving the world's best-known, most successful retailers. We're proud of our track record—and we're just getting started.
Leading retail clients around the globe
Unparalleled retail consultants and specialists on staff
Active retail technology client projects
"When I can apply retail expertise and Logic's collective knowledge—gathered from all over the world—to solve the specific challenges of a client in my region, I know we've brought something special to the table as a partner. "
Uniquely Designed to Help Retailers Succeed
From top to bottom, Logic's entire organization is built around exceeding the expectations of retail enterprises like yours—delivering overwhelming value from every initiative we help deliver.
Retail and Technology Expertise
An entire organization that brings a unique blend of retail and technology credentials to deliver on your technology-enabled business goals
Retail Solution Ecosystem
Vetted technology partners and field-forged implementation methodologies for bringing new capabilities online at reduced cost and risk
Code, connectors, UX, and frameworks for bringing best practices and enhanced retail processes online with rapid time to value
Centers of excellence for concepting, developing, and applying groundbreaking business-driven retail technology
500+ retail-versed software engineers and DevOps professionals that bring scale, efficiency, and cutting-edge skills to every client project
The Most Skilled Retail Consultants
on the Planet
The average Logic consultant is anything but average. Logicians bring unmatched retail strategy, process and technology experience & skills to every client engagement.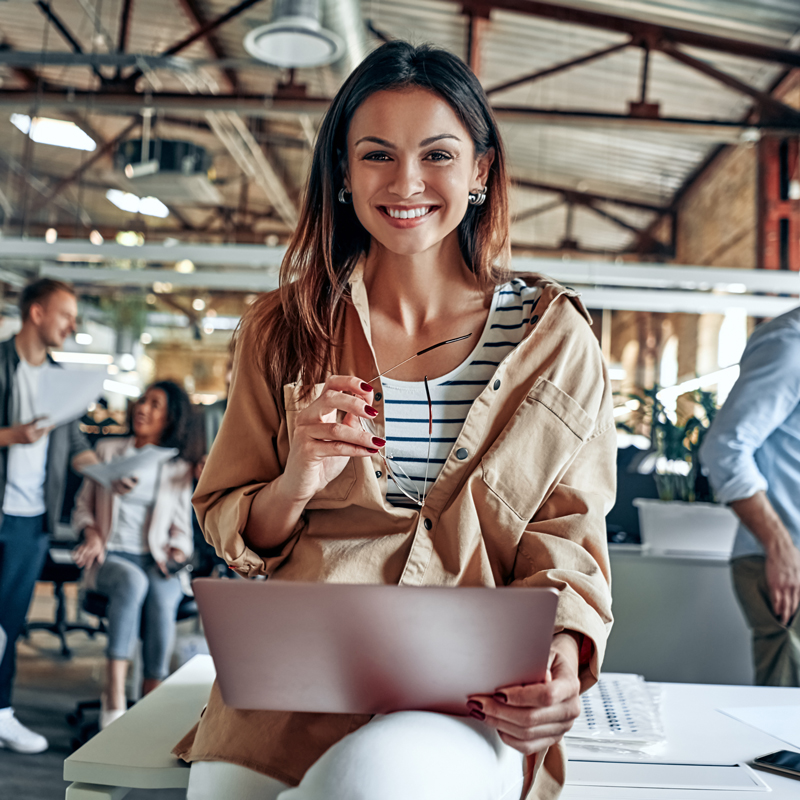 of team at senior
level or above
of team at senior
level or above
Passionate about
your success
Major retail tech
deployments completed
End-to-end Partnership Along Your Entire Retail Tech Journey
Our approach is designed to support you throughout your entire deployment lifecycle—from strategy to ensuring ongoing ROI from your investments, year in and year out.
Assess your retail business process and technology maturity, and craft the roadmap to deliver on your key business outcomes.
Modernize your retail technology architecture, platforms, and applications to set a foundation for profitable growth and market competitiveness.
Extend the life of your existing technology investments, leveraging them as a platform for new capabilities with minimum disruption and maximum ROI.
Leverage cutting-edge technology to deploy a new process or business model that engages customers, drives new efficiencies, and sets you apart from the pack.
Count on Logic to proactively monitor, support, and maintain your infrastructure, platforms, and applications, delivering greater operational efficiency and reliability.
"Every strategy we propose is built for the real world. We commit to implementing it and we stay to manage and support it. That's how we stand by our clients."