PRACTICES
Achieve technical and retail business agility at a fraction of the cost of traditional approaches.
Set Your Foundation for Next-Generation Retail
Delivering superior customer experiences, smart supply chain, and augmented retail decision-making places unprecedented demands on your technology infrastructure and IT teams. Logic's Cloud practice enables your organization to:
Capitalize on emerging tech-enabled market opportunities.
Scale people and tech resources to support future business needs.
Exceed stringent security and reliability requirements.
Significantly reduce capital and operational IT spend.
"Cloud technology has become a strategic investment for us to compete and grow by continuously adopting innovations and best practices."
With the one-two punch of cloud infrastructure and managed services, your technology deployments become more efficient and nimble while freeing your IT personnel to focus on your organization's highest-value initiatives.
Infrastructure Cost Reduction
Achieve an 80% reduction in your infrastructure spend by migrating from on-premises to the cloud.
IT Labor Cost Reduction
Realize a 30% decrease in your IT labor spend with managed services that proactively capture 90% of issue tickets—so you don't have to.
Speed to Market
Reduce the mean time between releases from 12 months to 3 months with modern infrastructure and 24x7 "all shores" availability of development and support teams.
Reliability
Achieve a minimum of 99.99+% uptime with modern, best-practice infrastructure and 24x7 site reliability engineering.
Assess your enterprise architecture and craft your roadmap to future-proof your infrastructure and IT operations.
Rehost your key infrastructure, platforms, and applications in the cloud, leveraging flexible storage and computation resources.
Replatform and containerize applications for even greater scalability, taking advantage of infrastructure-as-code (IaC) and advanced automation.
Achieve ultimate cloud-native power, flexibility, and speed to market with fully serverless, microservices-based architecture and fully refactored legacy applications.
Count on Logic to monitor, maintain, and support your retail applications and data—and to provide 24x7 managed cloud and managed security services.
Implement Proven Practices Rapidly with Logic's Cloud Accelerators
DevOps, code, and cloud cost and security audits
Packaged cloud migration of retail systems and data
Retail application replatforming and containerization
Security operations center (SoC) monitoring and response
Survival of the Fastest: How You Can Leverage the Cloud to Adapt and Win
Adaptability, flexibility, and resilience are the keys to success in modern retail. Learn how well-designed cloud enterprise architecture can serve as your foundation for agile retailing—keeping your customers engaged and your competition in the rearview mirror.
With Tony Rost
Global Managing Director, Cloud Meet Tony
IT departments have a significant opportunity to drive value for their business. When your team is more focused on activities that make your business stand out from your competitors, you make room for innovation and enable growth.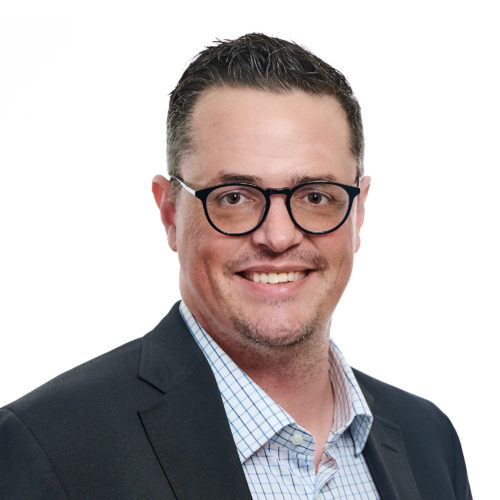 Implementing Leading Solution Platforms
From tried-and-true to cutting edge—Logic brings the experience and know-how to help select and deploy the ideal solutions for achieving your goals.





Is your retail enterprise being held back by multiple legacy applications that delay the launch of new products and services? Logic can help you assess your IT infrastructure risks and create a path to modernization. Download the datasheet to learn how.