With the breakneck pace of change and innovation in the industry, it's become increasingly challenging for retailers to keep up. The danger of lagging behind in this highly-competitive market is a risk for retail organizations with a limited ability to invest in technology. However, the opportunity offered by Software-as-a-Service (SaaS) solutions is game changer: It neutralizes the advantages of retailers with bigger budgets by providing your business with cost-effective access to the best retail technology available. Moreover, the benefits of continuous upgrades cannot be understated – no more costly or time-consuming projects which can take years to deliver results.
We have witnessed a dramatically-increased appetite by retailers to explore the possibilities of shifting to a Software-as-a-Service model for core capabilities across the retail value chain including areas such as planning, supply chain, merchandise management and customer loyalty programs.

Retailers are choosing Oracle Retail cloud services and solutions for their ability to streamline operations and provide a more accurate view of price, promotion and demand with a single view of inventory across locations, brands, channels and geographies. Growing retailers are finding significant advantages in their ability to scale; while those with existing systems find they are freed from the burdens created by inflexible legacy solutions.
With cloud infrastructure, brands can dedicate their teams' time and energy to capturing the opportunities discovered through business insights rather than devoting more time and money to maintaining legacy systems which are not up to the task of meeting the demands of modern retail. Those retailers who choose to innovate will widen the gap between themselves and their competitors through lower operating costs, improved customer experience and optimal margins.
Logic has been working closely with Oracle to help address these challenges for our retail clients, and we are very proud to be the first partner delivering Oracle Retail SaaS Merchandising solutions. With our track record of more than 20 years helping over 100 retail brands find successful business outcomes, it's easy to see why Logic is trusted to deliver.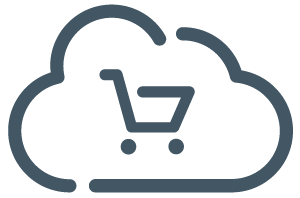 Why major retailers are trusting Logic to deliver Oracle Retail Cloud Solutions:
Logic has a proven methodology for customization & extension of the on-premise, hosted, and SaaS based Oracle Retail platform.
We have regular, established meetings with Oracle Product Strategy and Development to ensure strong outcomes for our joint customers as we transition to SaaS delivery.
Logic has strong experience resolving data migration and integration issues to SaaS cloud environments including utilization of Oracle's Retail in a Box (RiaB) server
We offer post-implementation support options in a SaaS environment for those clients who do not have dedicated teams in-house.
Unlock the benefits, scalability and continuous improvement a Core Retail SaaS platform has to offer.
Are you considering making the jump to SaaS, or interested in learning more to decide if this flexible model is right for your business? Every retailer's situation is unique; we'd be happy to discuss your challenges and help you to explore your options — Contact us today!