DIGITAL
As part of our Digital practice, Logic's Stores consulting helps you deliver shopping experiences that move effortlessly between digital and physical worlds.
Modernize Your Store Experiences
For established retailers, the store represents a significant competitive advantage over digital-native competitors. Seizing that advantage requires retailers to rethink store experiences. Logic's Stores consulting is here to help you:
Enable seamless store experiences—from high-touch to touchless—that drive conversion and loyalty.
Boost profitability up to 170% by deeply engaging multichannel shoppers.
Support omnichannel journeys while extending the life of your existing store systems.
Achieve greater speed-to-market with new business models. Improve operational efficiency, security, and compliance.
"We needed systems that would enable our associates to build strong relationships with guests, offer a seamless checkout experience, and link the store experience with our growing e-commerce and mobile channels."
With a track record that includes dozens of successful enterprise-class store solutions implementations, upgrades, and integrations, Logic's consultants and technologists are unparalleled in our ability to help you strategize, plan, execute, and manage your store initiatives.
Give customers the engaging in-store interactions they seek—and boost sales and efficiency—by freeing store associates from the register with "mobile anywhere" checkout.
Sophisticated Omnichannel Journeys
Support modern shopping journeys, including split digital/in-store fulfillment, buy online pick up in store (BOPIS), buy online return in store (BORIS), in-store kiosks, ship from store, local delivery, and much more.
Customer Relationship Management & Clienteling
Deliver personalized in-store experiences and offers that leverage every historical and in-the-moment shopping interaction with your brand—whether online or offline.
Microservices Point Solutions
Rapidly deploy modern POS capabilities and processes without ripping and replacing—by leveraging state-of-the-art microservices and APIs.
Point-of-Sale (POS) Upgrade
Bring on powerful new capabilities available in the latest versions of your POS system, including enhanced security and compliance, omnichannel integration, and more.
Ensure customer trust and compliance by updating your store systems to meet the latest standards for managing personally identifiable information (PII) and payments.
"From legacy to cutting-edge, Logic knows store solutions inside and out—we've got the 'how' covered. Our client engagements are focused on your strategic goals, determining the right processes and technology to achieve them, and then executing efficiently."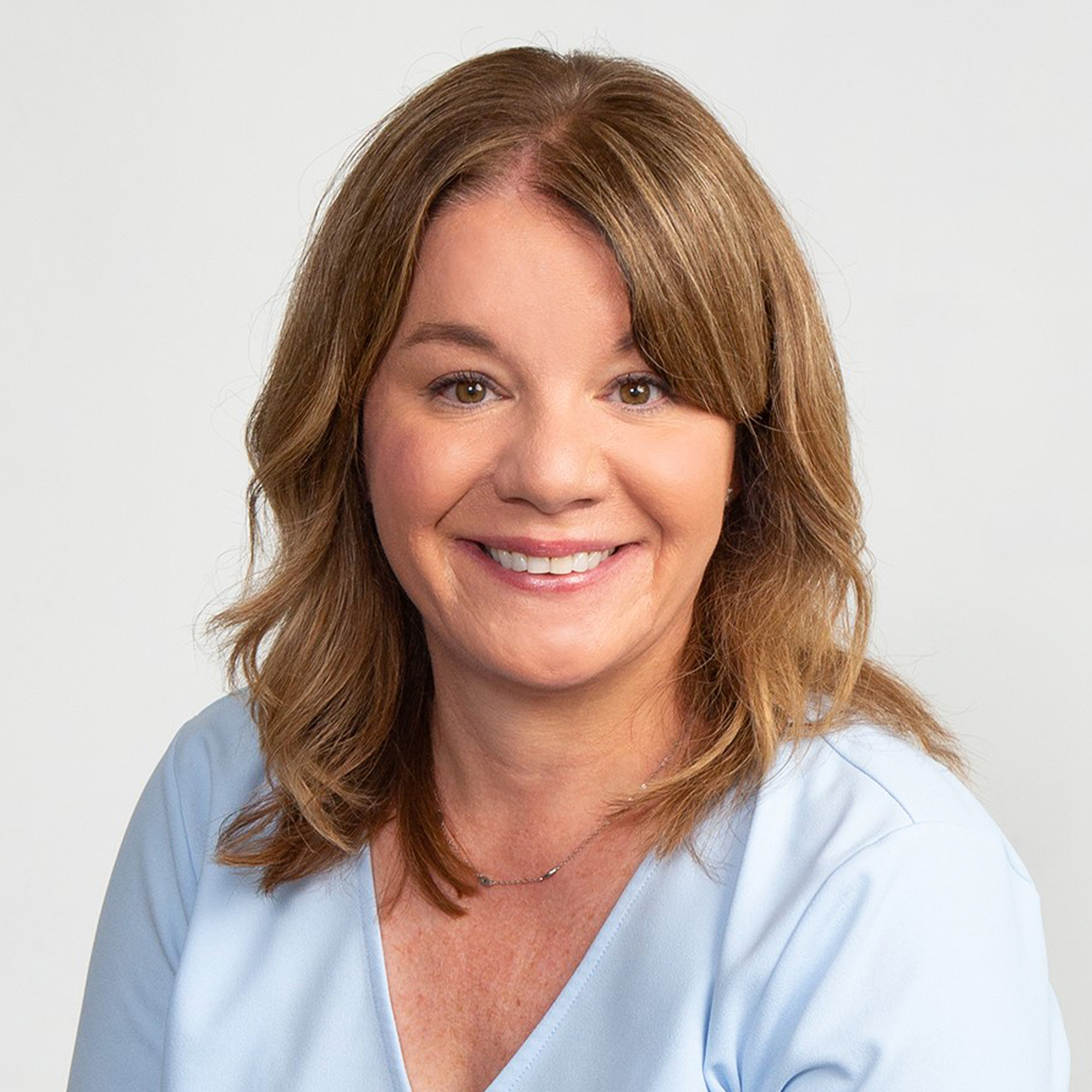 Maureen Ryan
Global Solutions Director, Stores
Integrating the In-Store Experience
From assortment and offers to checkout and fulfillment, customers expect you to support ever-evolving shopping journeys. Watch as Maureen Ryan, Global Solutions Director, Stores discusses how to flexibly and rapidly create consistent experiences across your stores and digital platforms to boost loyalty and grow revenues.
With Maureen Ryan
Global Solutions Director, Stores Meet Maureen
Implementing Leading Solution Platforms
From tried-and-true to cutting edge—Logic brings the experience and know-how to help select and deploy the ideal solutions for achieving your goals.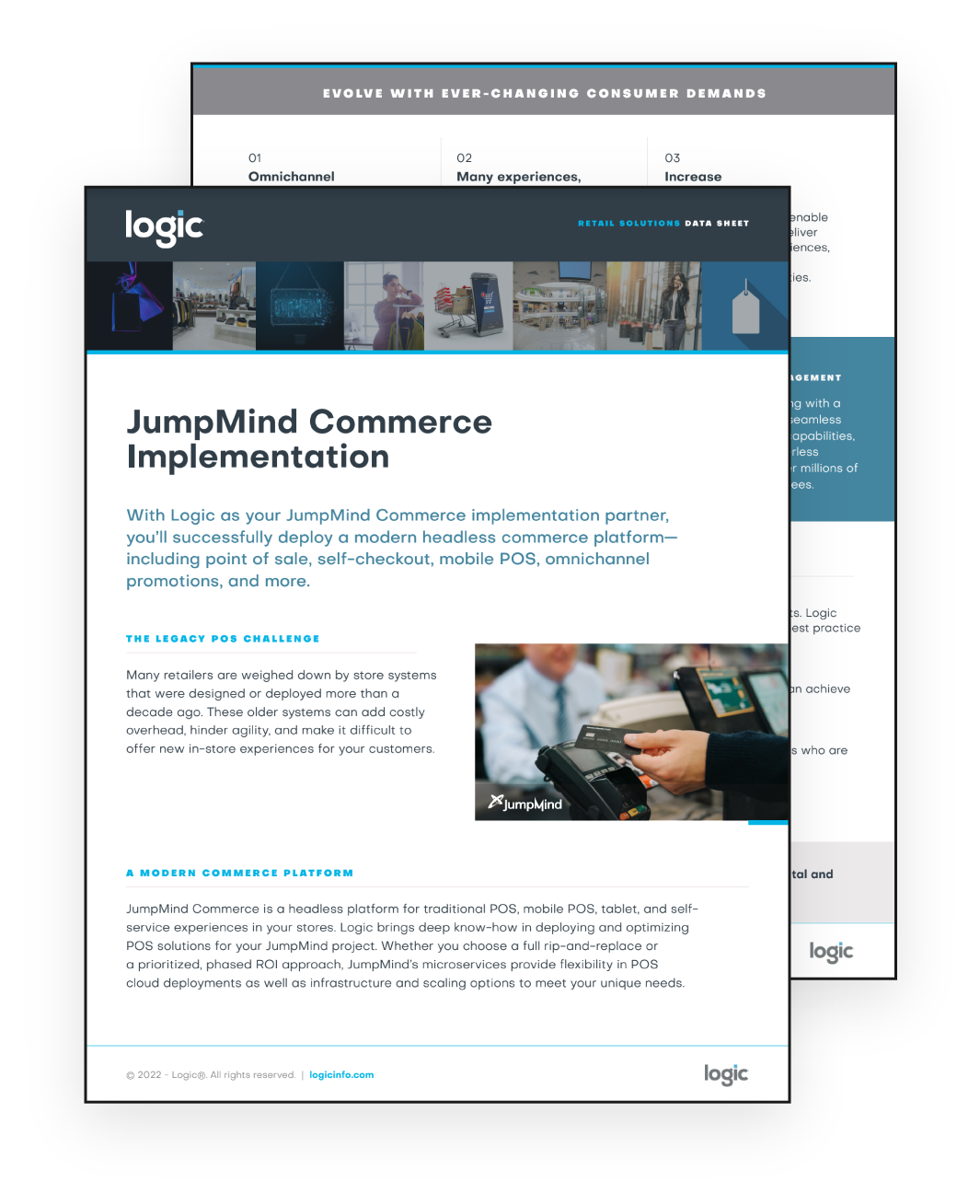 JumpMind's microservices provide flexibility in POS cloud deployments as well as infrastructure and scaling options to meet your unique needs. But did you know that by choosing Logic as your JumpMind Commerce implementation partner—and taking advantage of our proven implementation methodology—you can achieve ROI in a matter of months? Read on to find out how.