By Maureen Ryan
Global Solutions Director
Stores
---
As digital and physical shopping experiences merge, stores need a future-proof POS strategy that powers rapid iterations and shrinks development timelines.
To stay in the game, today's stores must deliver experiences that move effortlessly between digital and physical worlds. And that requires a retail POS system that does much more than ring up sales. A modern solution should also enhance customer experiences, increase engagement, and improve store operations. The kinds of modern, unified experiences that shoppers increasingly expect include:
Real-time product visibility
Omnichannel capabilities like BOPIS and BORIS
Personalized customer experiences
Mobility for store associates
The problem is, monolithic legacy point-of-sale (POS) systems were never designed to support these kinds of services. They are rigid, making it hard to add new capabilities or integrate with other retail systems. And so, they have proved to be a serious bottleneck to modernizing store experiences.
What is the answer? A modern retail POS solution built on a future-proof MACH architecture that enables you to quickly build, test, and deploy new POS functionalities.
C-Suites Demanding Future-Proof Retail POS Systems
Not so long ago, retail POS systems, while important, were rarely a major concern for the retail C-suite. Yes, they had important tasks from transaction processing to inventory management, but they just had to be accurate and effective.
In other words, a solid, effective POS was a must-have, but it did not necessarily drive competitive advantage. But that has definitely changed, and increased demand is expected to drive a considerable increase in demand in the market for POS software over the next decade, according to Precedence Research.
Today, the C-suite recognizes that a POS that supports unified experiences can be a real competitive differentiator. At the same time, they realize that, in order to keep up with both technologies and consumer demands that keep evolving, they need a future-proof POS strategy. That means having the flexibility to build POCs, test new capabilities, and deliver them to the market as quickly as possible.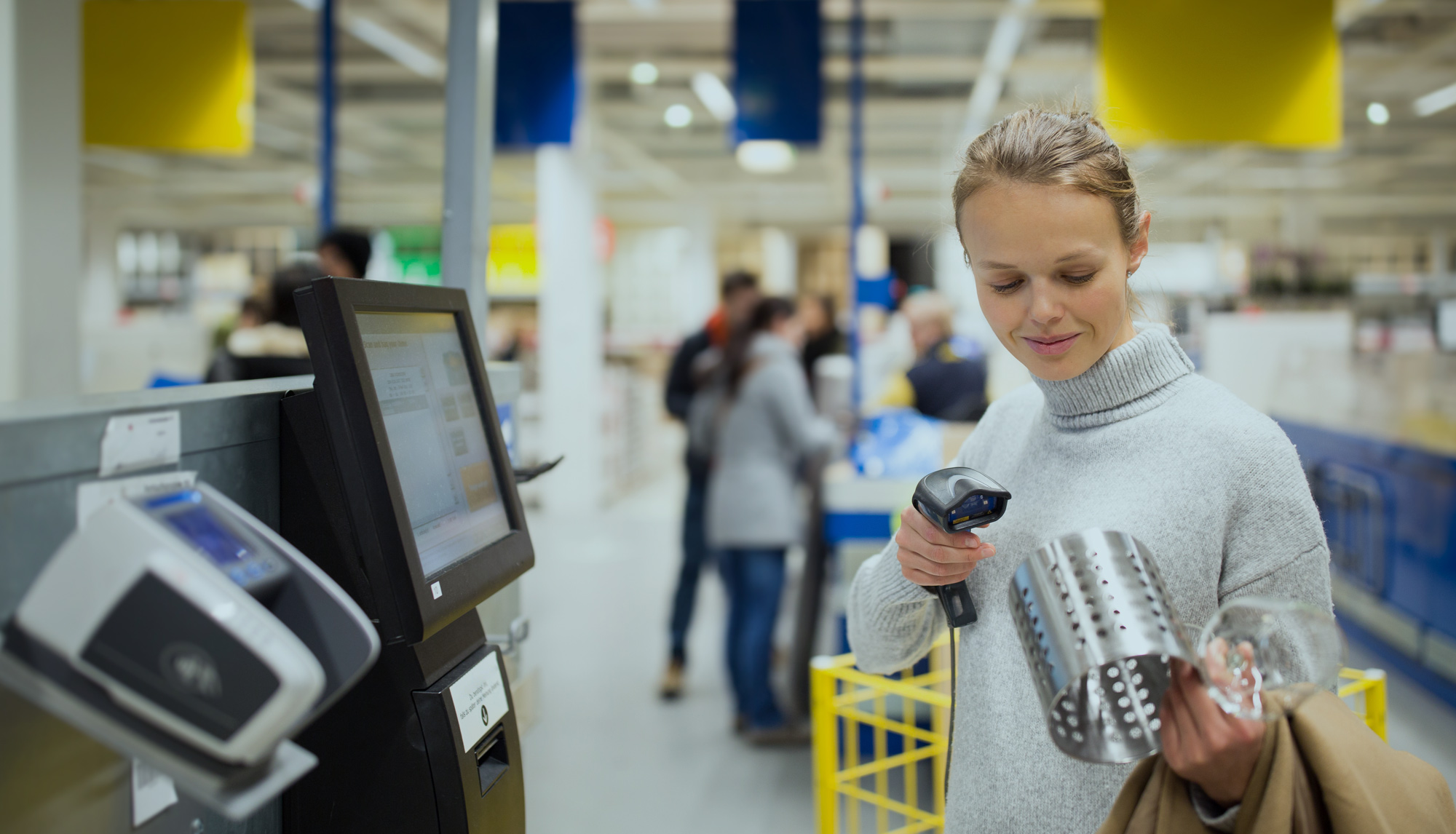 Going Supersonic: POS on a MACH Architecture
Traditionally, retailers relied on all-encompassing retail POS systems. However, an approach to POS powered by microservices has emerged in recent years. These platform solutions restructure the capabilities found in legacy POS systems, as well as capabilities from other retail systems such as order management systems (OMS) and digital commerce, as loosely coupled microservices.
This approach enables retailers to separately develop individual components and then layer them into the existing solution, which dramatically speeds up iterations and deployment cycles. Microservices are, in turn, part of a larger architectural approach dubbed MACH, which stands for:
Microservices. Individual functionalities that can be developed, deployed, and managed independently.
APIs. To connect POS systems with order management, commerce, inventory management, CX, and other systems, rapid integration via APIs are critical.
Cloud-native SaaS. Besides scalable storage and hosting, the cloud provides elastic scaling and eliminates the need to update and manage underlying compute resources.
Headless. By separating the UI from the business logic, you make it far easier to connect to new systems and devices, from payments and loyalty programs, clienteling, and unified shopping carts today to IoT and augmented reality tomorrow.
For all these reasons, adoption of a MACH architecture puts retailers in a much better position to meet the demands for a modern POS from both customers and the C-suite. "MACH offers businesses digital agility and the freedom to create a more consistent omnichannel experience than ever before," reports the MACH Alliance.
Your Journey to a Modern Retail POS System
So how do you get from your current state to a modern retail POS system based on a MACH architecture? Whether you do so in-house or partner with a consultant or other service provide, here are the four key stages in the journey:
Strategy and roadmap. First, you need to clearly define your goals, understand the current state of your tech stack, and establish how POS fits into your larger strategy to support unified commerce. With these components in place, you can begin to select providers and build a roadmap for executing your strategy.
Integrations and implementation. With a clear strategy and roadmap, you can start implementing, and this includes building all integrations you need to connect your POS solution to other systems.
Development & testing. Now you are ready to design and build components and enhancements for your POS, whether that means personalizing the customer experience, managing loyalty & promotions, connecting to other systems, etc. And because a fully functioning POS function is so critical to revenue, you also need to perform rigorous testing in an environment that mimics your real-world ecosystem before rolling out new functionality.
Maintenance & management. Finally, you need to ensure that you have the computing resources to underpin your solution to ensure security, availability, resilience, etc.
Logic helps retailers of all sizes and types deliver shopping experiences that seamlessly merge the digital and physical environments, including modern POS systems. If you have any specific question or want to learn more about the advisory, integration, testing services, managed and cloud services our team provides, contact Logic today.
As the Global Solutions Director for Logic's Stores consulting, Maureen works with clients to develop store and omnichannel systems strategies, and then leads her teams to deliver on them. She has served as the executive sponsor for clients including Foot Locker, Hot Topic, and Kate Spade. Maureen oversees the Logic Stores consulting team, focusing on omnichannel implementations including point-of-sale (POS), customer relationship management, and order management systems (OMS). She grew her team from zero to more than 200 employees, including both onshore and offshore capabilities.