As a 25 year veteran of the retail technology industry, Hawkings brings the leadership and experience to drive client success, innovation and growth in the region.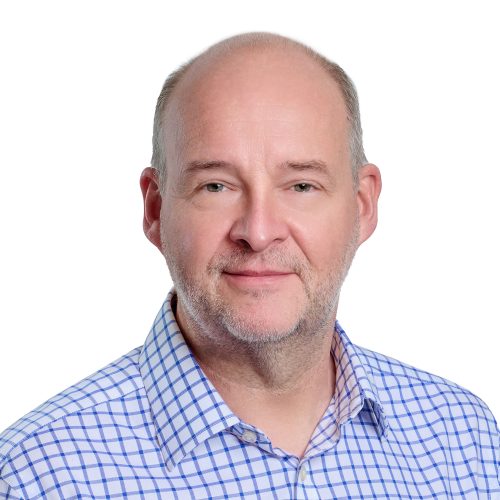 David Hawkings has been announced as Senior Vice President and Senior Managing Director, Europe, Middle East and Africa at Logic.
Meet David
BLOOMINGTON, MN—November 15, 2023—Logic, the world's leading consultancy focused exclusively on retail, announced that David Hawkings has been named Senior Vice President of its Europe, Middle East and Africa (EMEA) region. In his new role, he will oversee the delivery of consulting services and overall client success in the region.
Mr. Hawkings brings more than 25 years of industry experience to Logic, having previously served in leadership positions at companies such as Antuit (a Zebra Technologies company), Predictix, Retek and SAP.
"As Logic's presence in EMEA continues to grow, we are thrilled to have David taking on this critical role. He has a proven ability in leading high-growth, scale-up enterprises in both the retail and consulting sectors. He will play an invaluable role in growing our presence in EMEA. And his deep industry knowledge and experience will be a major asset to both our EMEA clients and the Logic team," stated Bill Szlaius, CEO at Logic.
"I am excited to be joining Logic's EMEA team at such a pivotal moment in the retail industry. Logic is uniquely able to bring deep expertise across every critical part of the retail business—physical stores, merchandising, digital commerce, data and advanced analytics, all supported by modern cloud solutions and state-of-the-art managed services. That is such a powerful combination, and I look forward to helping bring its transformative potential to our clients," stated David Hawkings, SVP, EMEA Region at Logic.
About Logic
Logic works with the world's leading retailers to help them move faster, innovate smarter and thrive in the face of retail disruption. Our expert retail business and technology consultants apply Logic's proven methodologies and unique technology assets to partner with retail executives—from strategy to execution—in delivering on initiatives that drive customer loyalty, boost revenues and margins and help outpace the competition. For more than 25 years, over 150 retailers such as Staples, Ralph Lauren, Total Wine & More, Express, David Yurman, Maurices, Bealls, Bluemercury, Hot Topic, Makro, Alshaya, 7-Eleven, Renner, John Lewis Partnership, The Warehouse Group, and more have counted on Logic to deliver on their most important business outcomes. To learn more, visit logicinfo.com.